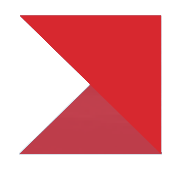 MEET THE 1 PERCENT LISTS ARKANSAS
TEAM OF REALTORS
Growing up in Wichita, Kansas, as the youngest of four children, her life was blessed in more ways than she could count. She learned to love big and fight fair in a typical sibling setting. And when her parents occasionally took in other children who were less fortunate, she also learned the gifts of sharing and giving. She says her parents were awesome examples of what it means to have unconditional love and put things in the right priority. She also excelled at soccer, which wasn't a prominent sport for girls in her area, so she played as the only female on the boys team. She became known as one of the best players in Kansas and went on to attend college on a soccer scholarship.
After graduation, Kim entered the professional world ambitiously, working for the world's largest retailer. She developed a strong business acumen and learned negotiation skills that gained her tremendous respect as a professional, to the point of being recruited by one of the top vendors. But after 23 years in the sales industry, she wanted to transition into selling something more permanent. She felt real estate would be a perfect match for her skills and background, and it would allow her to continue to exercise her own superpower of helping others realize their dreams. She has always believed that her success means so much more if it is attained through helping others reach theirs.
Today, Kim leads a brokerage of seasoned professionals who are recognized for home valuation and negotiation skills, which keep their clients calm, cool, and confident throughout the transaction. They have been recognized as a top 20 residential team for three years in a row earning the triple Diamond award. They specialize in executive communities and luxury homes for those in NW Arkansas or relocating to the area. Together, they turn complex situations into smooth transactions and are known for getting homes SOLD.
When Kim is relaxing, she's spending time with her husband of 28 years, their two children, and her extended family. She loves to travel and entertain and enjoys volunteering her time for local charities.
What would you do if you could not fail? Would you buy your first home? Sell your current home and upgrade to a new one? Buy that house you've always wanted out by the lake? Well, these are words to live by for Catherine and she can definitely help you sell your home or help you find your new one!
Catherine has lived in NWA for 12 years and is married with three stepchildren and two dogs. She has relocated across four states and has bought and sold six homes along the way. Traveling the USA and exploring local restaurants are some of her favorite things to do. Catherine grew up in a military family which taught her the value of hard work and earning what you have. She has a BS in business and marketing. The majority of her adult life so far was spent in the grocery business. She started with Albertsons pushing shopping carts in college and worked her way up to a senior buyer for Walmart. This career has strengthened her abilities in strategy, negotiations and marketing. She is not afraid to have the difficult conversations which are sometimes needed in real estate.
For over 20 years, Catherine dreamed of having a career in real estate and spent a lot of time watching DIY shows and doing home remodeling projects on a budget. When 2020 hit, she decided to make a career change, went back to school, got her license and hasn't looked back. She has a strong attention to detail, is very task oriented and does it all with a positive attitude. Her passions are mentoring new agents and teaching first time buyers how to navigate the market and get them into their first home. Catherine's goal is to make each client feel comfortable and at east with buying or selling and to help them realize their real estate dreams. She is currently working on obtaining her real estate broker license.
Please reach out to Catherine to learn more about buying, selling, relocating or investing in NWA. She is always happy to help!
Chloe Segalla has been a member of the Northwest Arkansas community for most of her life, and is so excited to be turning that community focus toward real estate.
With a passion for service in the Northwest Arkansas area, Chloe is ready to help with your home buying and selling needs. As a proud member of the 1 Percent Lists Arkansas Real Estate family, Chloe carries the values of hard work, integrity, and outstanding client service into everything she does.
When Chloe isn't making homeownership dreams come true for her clients, she enjoys spending time with family and friends.
I have lived in Northwest Arkansas my whole life, so I am an expert when it comes to knowing the area. I was born and raised on a farm that had been in my family for five generations. With a passion for family life and service in Pea Ridge as well as Benton and Washington counties, I am eager to help with your home or business buying and selling needs.
When I am not showing properties, I am devoted to my husband and daughter, spending time with them, listening to my husband perform musically at various local venues or working out at Dual Cities Crossfit. My daughter Mia is 4 and loves gymnastics, being outside and our two dogs, Ruger and Taz.
I am a hard worker who works well with others, but also loves to have a good time and be social. I am passionate, fun-loving and zealous and I love taking advantage of the many amenities here in northwest Arkansas.
Hi! I'm Diane,
I was raised in Northwest Arkansas and my roots grow deep in this area. I have been dedicated to the Real Estate industry for the past 5 years. Having had other jobs within the community, I have met lots of new people and seeing the growth in the area, knew through Real Estate, I could make a difference in someone's life.
Working with a team of professionals, I knew the time was right when my youngest left for college, to expand my knowledge and challenge myself further.
I am now a Real Estate Agent, licensed in Arkansas and Missouri.
If you were to ask me what I value most through this experience, it would be the people I meet, the stories shared, and the genuine satisfaction of my clients. Making each closing even more treasured.
I'm excited for this new journey and would love the opportunity to help you to achieve your goals, realize your dream, and find your future home!
In my free time, I am road cycling, learning to golf, visiting the many venues Northwest Arkansas has to offer, and spending time with my family and friends.
Arkansas is a great place to live and work. That is why Doretta and her husband, Brandon, chose to call it home! With roots in Missouri, they came to Arkansas several times a year to vacation. Now they live and own a home in NWA. She says this place just feels like home.
Real estate is a passion for Doretta. Her natural attraction to helping people led to her years as a Personal Trainer. Her experience in Construction Project Management and Home Remodel taught her methods to improve the functionality and aesthetic appeal of homes. That unique combination of talents and experience have led her to a career in Real Estate.
Doretta's calm demeanor, professionalism, knowledge and experience come together to provide her clients with the best possible results year after year.
Doretta is passionate about helping clients take the next step in their homeownership journey. She is experienced in recognizing key value indicators and she knows the importance of in-depth due diligence when evaluating a home. Whether you are buying or selling, she aims to make your real estate experience a positive one that leaves you with excitement for the road ahead.
When Doretta isn't in the office or showing a home, you'll often find her outdoors. She will probably be biking, hiking or taking pictures of the beautiful landscape of NWA.
What we have done for ourselves dies with us; what we have done for others and the world remains immortal." (Albert Pike) This statement fittingly characterizes Jennifer Warren's resolve to put others' needs first. Whether it's helping people sell, buy or rent homes… or trying to "solve the world's problems" (as her husband would say!), she is always up to the challenge of helping people.
Jennifer grew up and lived in Texas most of her life, recently moving with her husband to Northwest Arkansas to be near family. Upon being strongly persuaded by a close family member that helping people with their real estate needs would be a great avenue to help others, she quickly achieved getting licensed! And, as she was told she would, she thoroughly enjoys helping people achieve their real estate goals!
Raising a total of five children has taught Jennifer patience, resolve and the ability to be flexible to the needs of others. She likes to keep it real with a little humor and lightheartedness because, in the end, we are after the same goal: to successfully make the transaction happen as smoothly as possible! It's a serious investment of time, money and resources, but when we work together, it's achievable!
Jennifer works with a brokerage that's dedicated to helping sellers list their properties, while paying less in real estate fees. Her attention to detail and passion for helping people buy, sell and lease - and a little bit of everything in between - creates a win for everyone!
Hi, I'm Olivia Fryer. I've enjoyed living with my family in Northwest Arkansas for over five years.
After 13 years working as a wedding photographer and graphic designer, I decided to pursue a career in real estate, an interest I've had for a long time. My experience in photography and design are an asset I now use to help sellers showcase their property competitively.
I love being a part of the team at 1 Percent Lists! I love being able to save sellers substantial money while providing a great experience. The team I work with care about their clients and go the extra mile to serve them well. It makes me really proud to get to do what I do!
I serve all of Northwest Arkansas: Bella Vista, Bentonville, Rogers, Gentry, Siloam Springs, Springdale, Elm Springs, Cave Springs, Fayetteville, and Farmington. I would love to help you sell your home or navigate buying or investing in real estate. Call, text or email me today!
Why you'd love me:
(1) I love getting to meet new clients & help them in the process of buying or selling
(2) I am highly motivated and organized to keep you informed every step of the way.
(3) I will be one step ahead of you throughout the transaction, so you can relax.
(4) I am very energetic & a go-getter. Even if the house is miles away, I will go and see it on behalf of my clients.
(5) I have an excellent manager, transaction coordinator, & team. Everyone is on your side.
(6) I will advise, but leave you to make the decision.
After moving from San Antonio, Texas to NWA when I was 13, I began to develop my love for real estate. Ever since then, I have house-hunted as a habit everyday. This passion has stuck with me since childhood.
Before I got my license, I've had the pleasure to work closely with agents throughout my schooling to assist with marketing & photography, as well as preparing client showings. Being your agent, I strive to provide high-quality, personalized service to each and every person I work with & help you achieve your dreams.
In my spare time, I enjoy painting, making wood crafts, hiking, & being at the lake. I also love serving special needs kids at church.
I believe that one of the keys to happiness is to find something you love to do, and do it, that way you will never have to work a day in your life! After many years of working in retail, and the travel industry I have finally found what I love to do! Being an Operations Director/Listing Coordinator I am helping our agents succeed and ensuring that both our agents and our clients can have the best experience in this Real Estate market.
I have lived in Northwest Arkansas most of my life, Enjoy spending time with my children, watching football and spending time at the lake or better yet the ocean.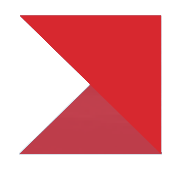 A NEW WAY
OF SELLING HOMES
Right around this time Amazon, Netflix, and other huge companies were acting as a hugely disruptive force in the areas of retail and entertainment. Their business models are extremely similar despite filling different needs. They seek to be very low cost, very low operative expenses, and high customer satisfaction.
Other companies followed suit throughout all forms of commerce and entertainment. It didn't matter what service you needed or what product you wanted to purchase people were fighting to sell it to you faster, cheaper, and with a higher level of customer satisfaction. That is unless you needed real estate services.
Realizing this the decision was made in late 2015 to offer a low-cost solution to the general public and not make commission savings exclusive to only local builders. After countless hours spent examining real estate brokerage models, marketing and other costs, the idea was formed to list homes for only 1%.
Although there is no "set percentage", 1%  is about 1/3rd of the traditional listing fee. We knew we could offer a high level of customer service and marketing for about 1/3rd of the typical Realtor listing fees as long as we focused on those same principles as the other successful companies mentioned earlier, but this time a disruptive change in real estate. We had to increase our sales volume, but more importantly, we had to retain a high level of customer satisfaction.
With those goals in mind, 1 Percent Lists was formed.
Quickly growing, 1 Percent Lists not only is now supporting home buyers and saving sellers thousands of dollars across the country.  Follow the below links to see all of the homes for sale in each respective community.
HAVE MORE QUESTIONS?
Contact our team of real estate professioals today to start your savings!
WANT TO JOIN OUR TEAM?
If your interested in joining the 1% Lists Team if real estate professionals, let us know. We'll help get you started.